Finding yourself locked out of your home can be very frustrating. In a home lockout situation, it helps to know that our mobile locksmith team is ready to come over and help you out whenever you need us.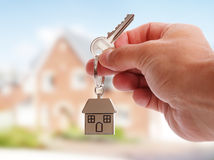 Our local Locksmiths understand how frustrating it can be to get locked out of your residence. Rest assured that we offer the fastest and most affordable locksmith services possible. Over the years our customers have come to rely on our certified locksmiths for both residential and commercial security needs. Our locksmiths are available any time of the day or night and 365 days a year. We can change and repair all types of locks and security systems.
Our Emergency Home Lockout Services
A home lockout is when a person or people cannot gain access to their residence that has been locked and secured. There are many reasons this can happen. Our locksmiths are certified and use the newest technology available to get you back into your home quickly and affordable. Give us a call and we will be out to you in less than 30 minutes no matter the time of day or night.
Home lockout we service include:
Lost keys
Key broke in door
Jammed key
Bent key
Lock malfunctions
Security alarm malfunctions
Stolen Keys
Keys locked in vehicle
Getting locked out of your home can be really overwhelming and frustrating, especially if it happens at night or in rough weather. The thing we want you to remember is that home lockouts can happen to anyone; The door shuts behind you when you step outside to throw out the garbage or get the paper, or if you simply forget your key at home and close the door behind yourself, only to realize that you have no way of getting back inside. As upsetting as it is to be locked out of one's home, it happens to just about anyone at one time or another.
If you find yourself locked out of your house or apartment, our professional home locksmith service can help you and get you back inside your home in no time. There is no "one size fits all" solution in a home lockout situation. When our technicians arrive to assist with home lockouts, they always try to figure out what the least invasive method might be for getting you back inside your home. The following are some of the lockout solutions that we can provide you with.
Home Lockout – Professional Lock Picking
If you find yourself out of options and you are not too keen on the idea of kicking in your own door or breaking through your window, you can always call upon the help of an locksmith to aid you. Our certified home locksmiths are professionals who are happy to come over and get you back inside without causing any damage to your home. Our technicians have a lot of tools and tricks that they can use to carefully pick your lock and get you in your home.
Key Replacement Services
If your house key is lost or damaged, we can help you replace it. Our technicians are equipped with all the latest tools that are needed to replace any house key that you have. We can make a completely new set of keys for you from scratch using just your existing house lock.
Broken House Key Extraction
Locks and keys get worn out with daily usage. Because locks are made of metal, they can expand in the hotter months. That, in addition to that fact that keys can become worn out and bent out of shape, makes for a sometimes problematic combination. An expanded metal lock together with a vulnerable key can be a recipe for having keys get stuck or even break off in locks. Our locksmiths can extract any whole or broken house key bits that might have broken off inside your door lock.
Keyless Entry System Installation
If you often find yourself in home lockout situations, you can always install a keyless entry system or combination lock which would secure your house without your needing to carry around a key with you. This way, everyone living in your home can open the door easily by remembering a simple access code. However you choose to respond to being locked out of your house, remember that you are not alone, and that an emergency locksmith is waiting in your neighborhood to help you out. 
Due to the emergency nature of a home lockout situation, our 24/7 locksmiths will show up in less than twenty minutes of you calling us, no matter where in London Ontario you are located.
Visit our Facebook page